I am a part of several photography groups on Facebook. They all help me grow in my photography journey so much. There is one group that is a 52 week project. One photo per week that goes along with the weekly theme. This week, the theme is "Where I come from".
The idea for this series came from an image I saw in another group of a woman's hands rolling out dough in this beautiful light. I knew then, that I wanted to do something like it. These are what came from that inspiration. And then they turned into so much more. Make sure you read the captions on a couple of the photos throughout.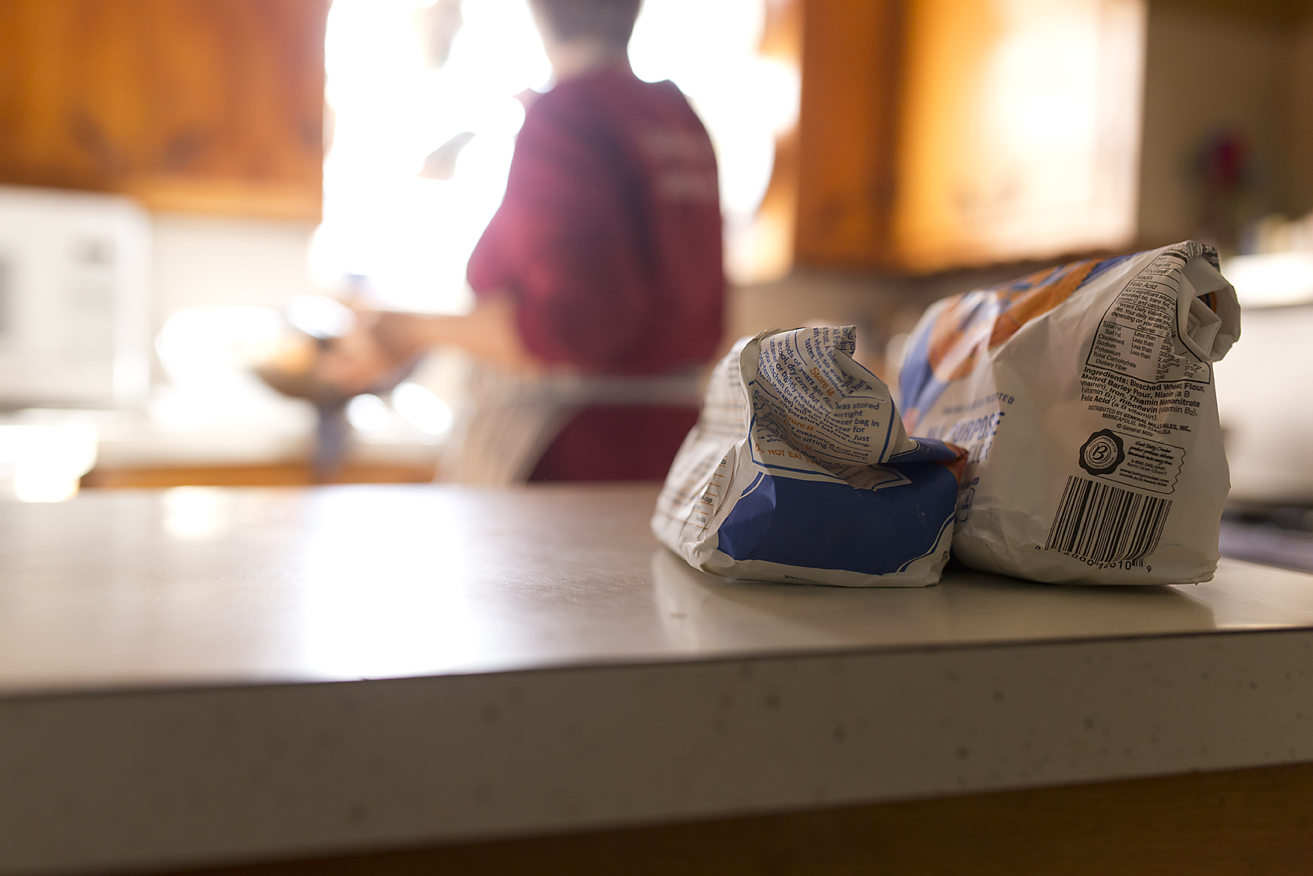 I roll my flour bags the same way, and store them in the freezer, just like my mama.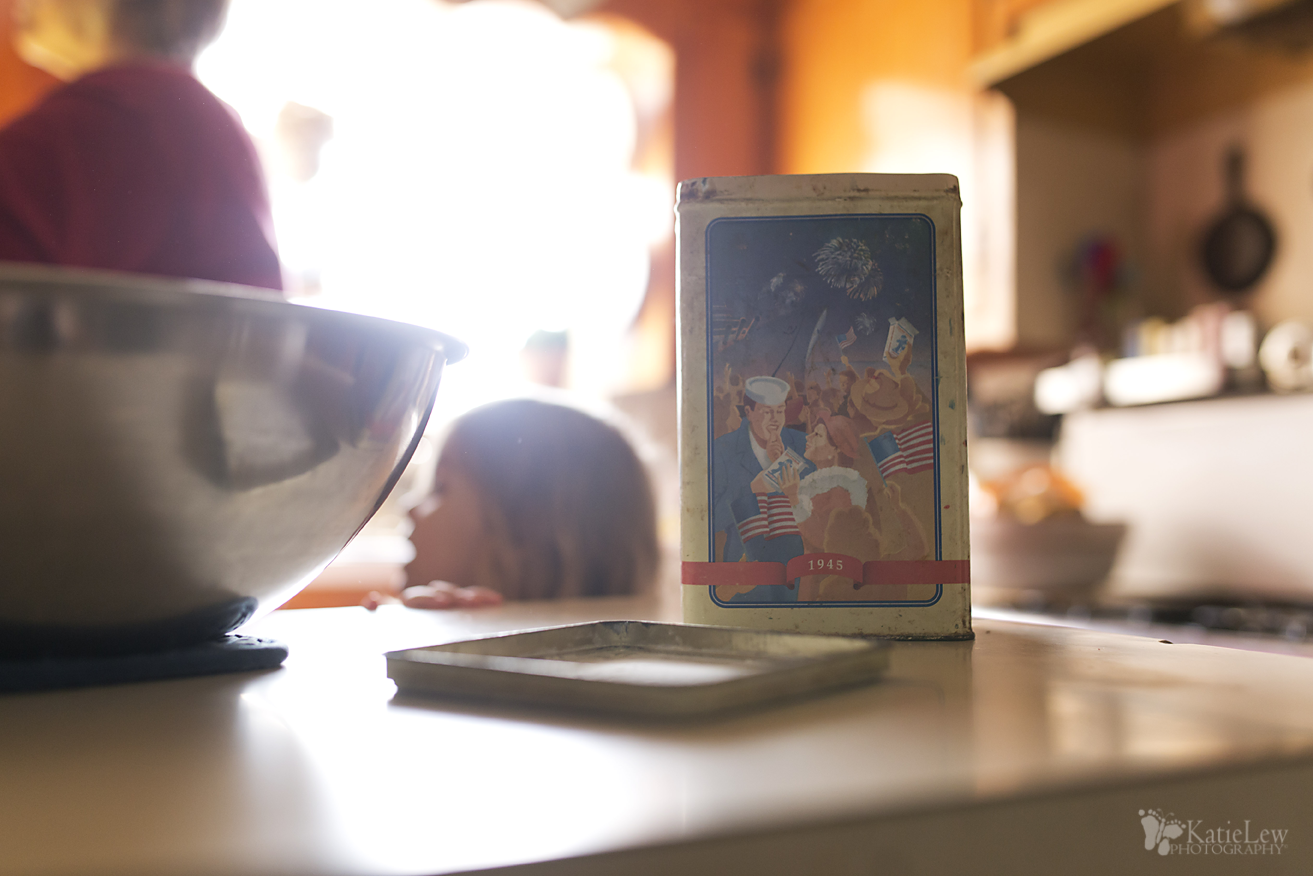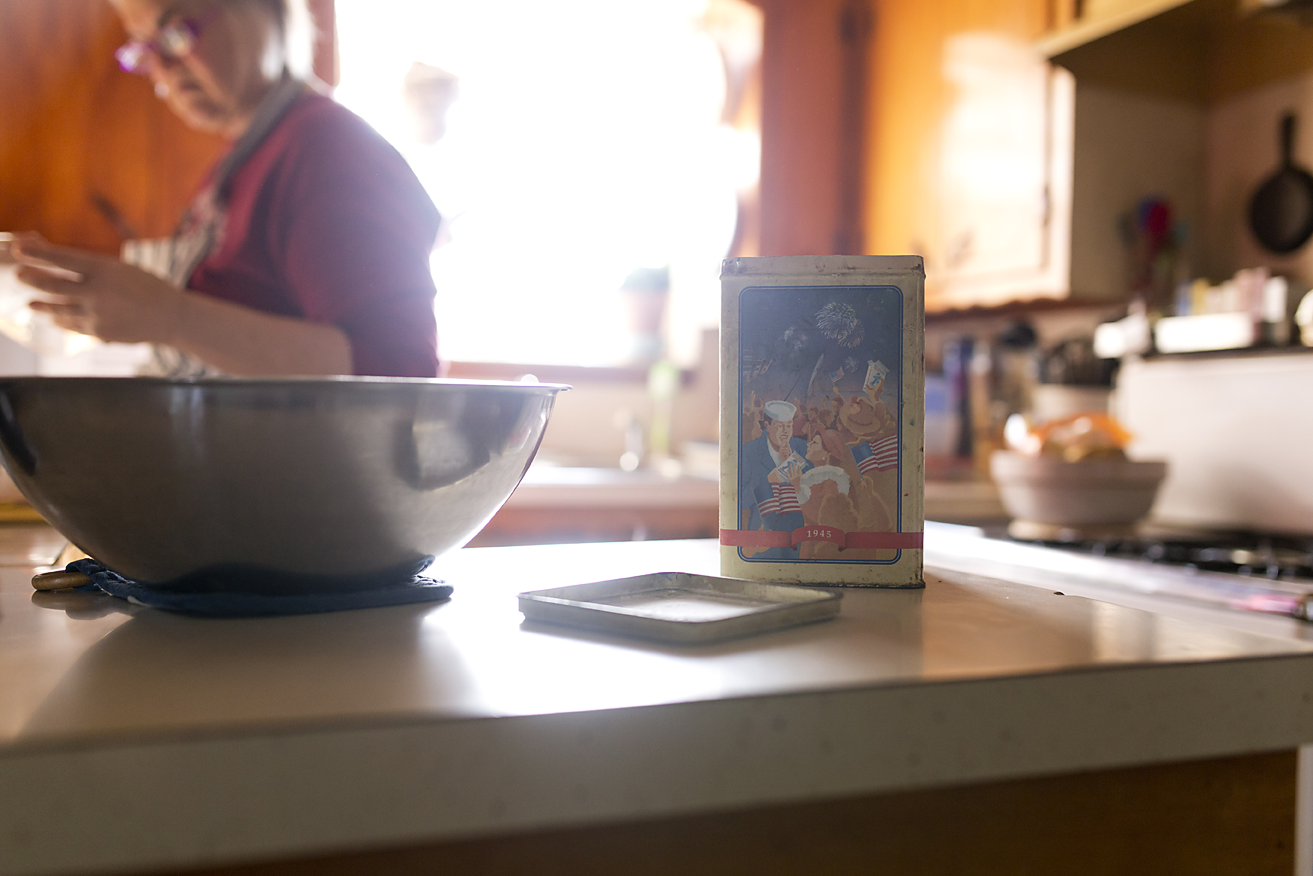 This flour canister has been in my life as long as I can remember. There is one for sugar too.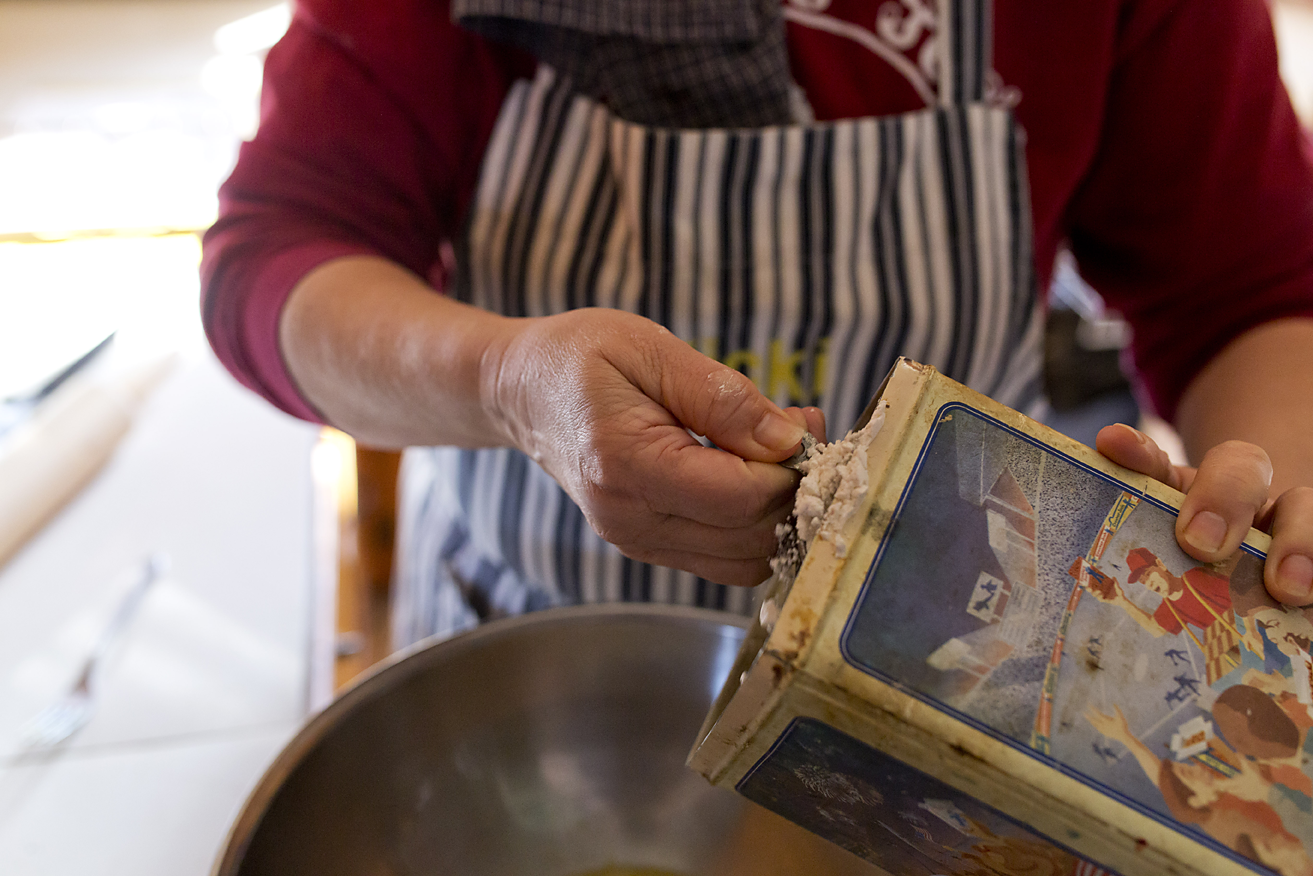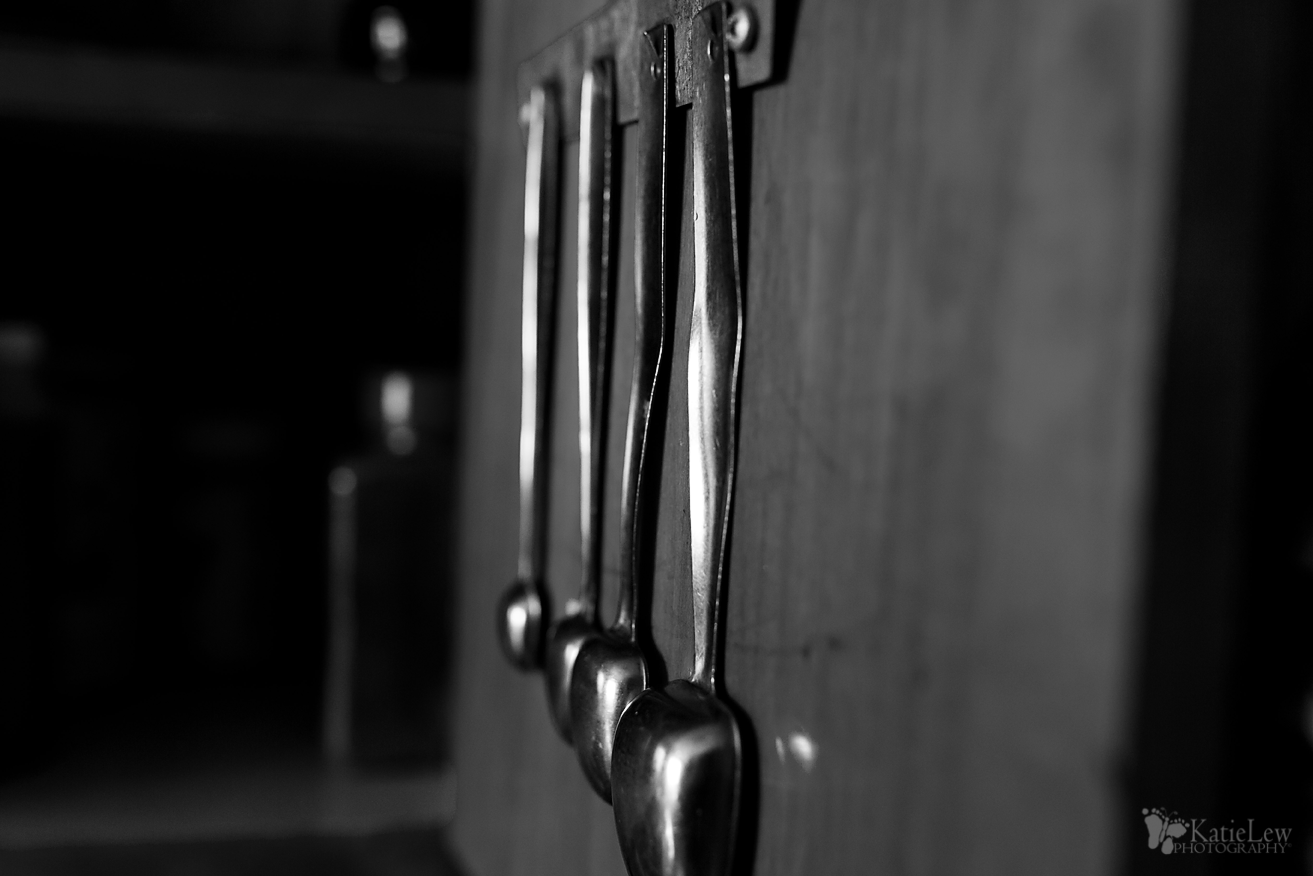 measuring spoons
These measuring spoons are hung in the spice cabinet at my childhood home. I have so many found memories using these spoons. The way they clink against the cabinet when you shut the door. Eating pancake batter out of their funny shape with my tounge. Washing them up after a fun baking session. My mother and I used to bake together all the time, and it's something I am passing on with my daughters as well. It is my happy place, baking. And I'm so thankful for a mother who passed it on to me. These spoons really embody these memories for me.