It's not every day someone gets the privilege of watching a miracle take place. Being a birth photographer, I not only get to witness a miracle, I get to capture it forever. This is the home birth of baby Emberly.
It was Mother's Day, the 8th of May. I was at church and had a normal Mother's Day gathering planned at my in-laws. I messaged Amber to let her know where I would be for the day because at this point, she was overdue by more than a week. Baby could come at any time. I got a response back in the middle of service saying that contractions had started! This was around 9:30am. I had brought my birth gear to church, so I could leave at any time. But I waited to get the go ahead. That came around 11:30am, things were progressing pretty quickly. Contractions had intensified, and midwife was called. So I started prepping to leave. I got there around 12:30p. I sat outside talking with dad for a few minutes, thinking I had time. I was going to snap a few pics of dad on the front porch, but then I heard the midwife, Cathy Morton, yelling from inside "pushing!". I ran in quickly just in time to catch these shots of mom in the shower.
This all happened so quickly. In a matter of minutes. I am so glad I showed up when I did, or I would have missed it all.
After leaving the shower, Amber got into the pool. She had wanted a water birth, but because baby girl came so quickly, her birth team didn't have time to fill the pool enough. The water was too shallow and too hot for a baby to be born safely into. Cathy, helped Amber get on the edge of the pool so she could safely deliver Emberly. These next few images show her arrival into the world.
These next images show what a home birth postpartum is really like. This is my favorite part of a home birth. Baby girl was allowed to rest on her mother's chest and nurse right away. She was left alone to bond and meet the rest of her family. And then the newborn exam is done right in front of mom.
*scroll to the bottom of this blog to see the full birth video*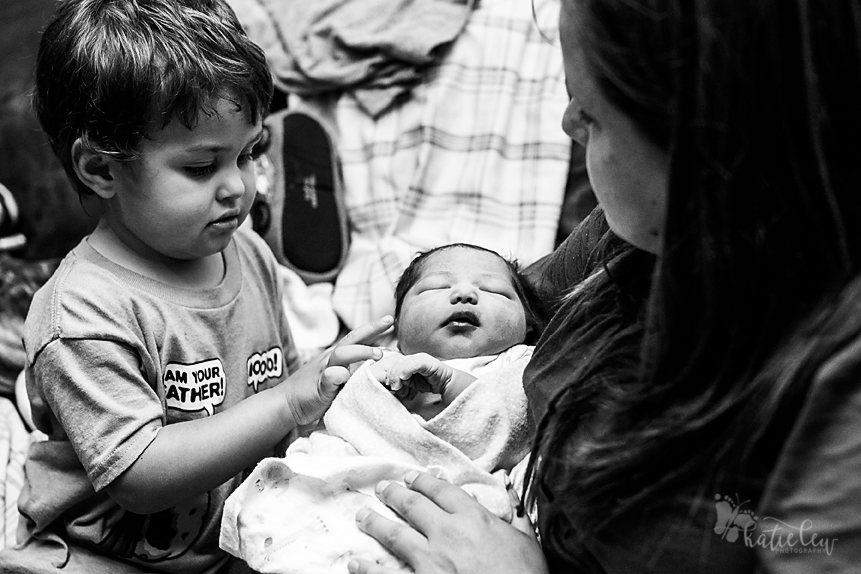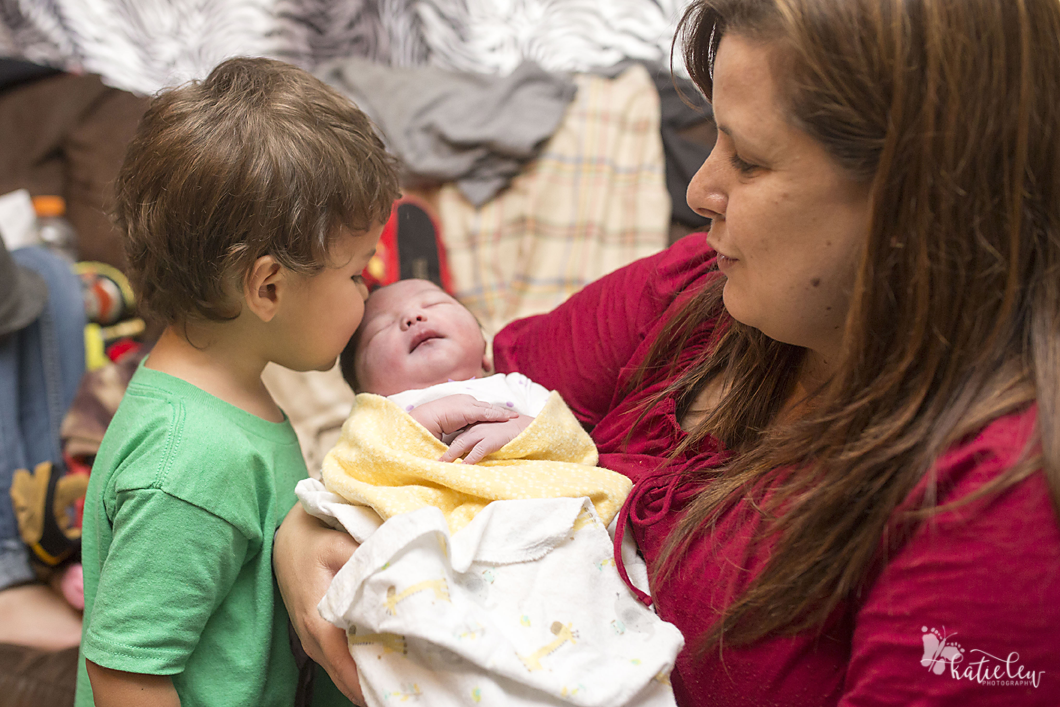 I really love home births. I am thankful to be given the opportunity to photograph them. Thank you for reading baby Emberly's birth story.